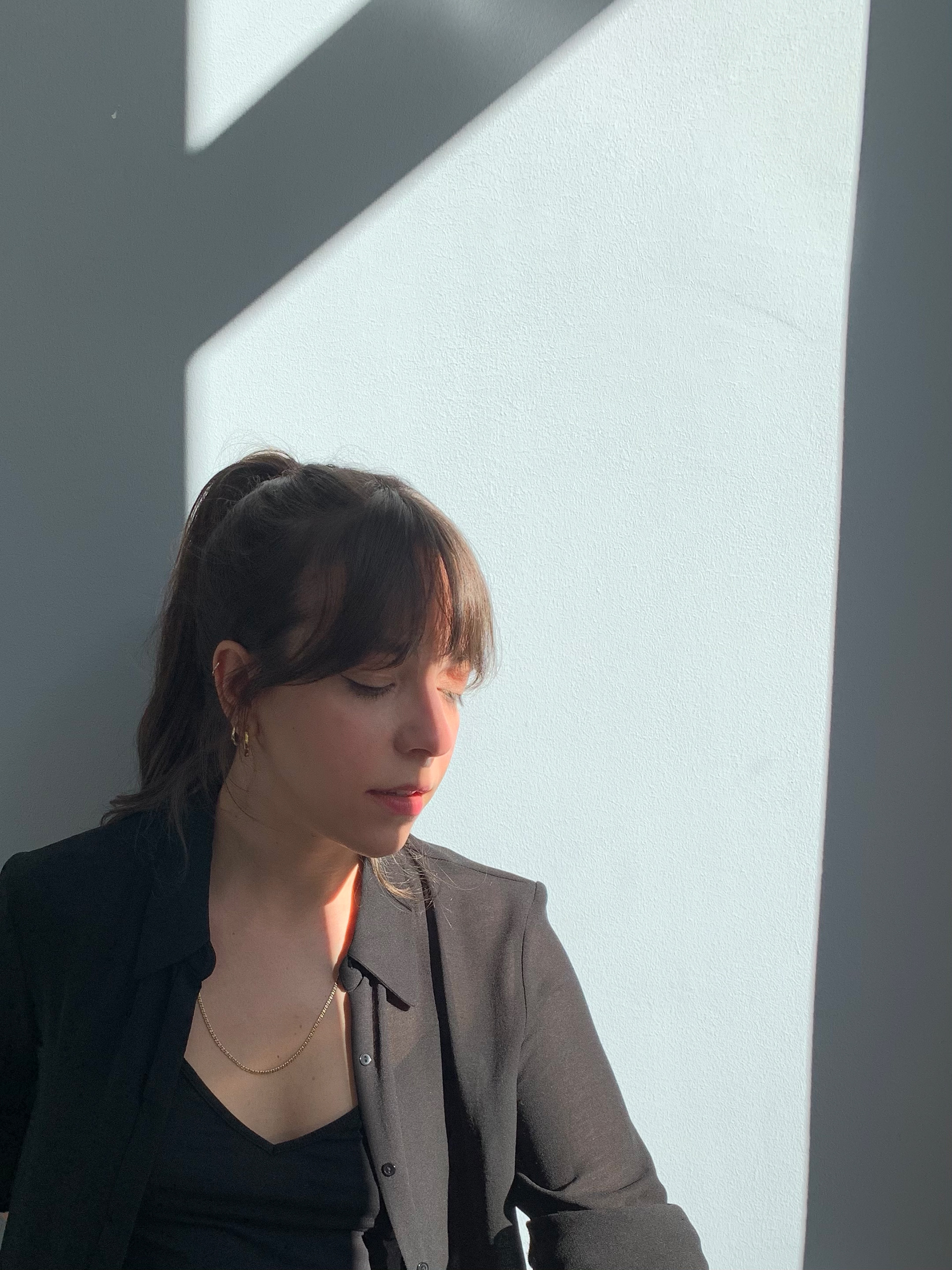 Olga is an art director & designer from Istanbul. She grew up in the United States of America and Istanbul. She graduated from the graphic arts & design department with honours becoming top of her class, at Marmara University in 2012. She also completed an Erasmus course at the Akademie der Bildenden Künste Vienna and a lettering course at EiNA, Barcelona.
Working as an art director in some of Istanbul's biggest advertising agencies, her work has been recognised by Cannes Lions, The Golden Drum Awards, Epica Awards, Eurobest, The Loeries, Felis Awards and Crystal Apple Awards.
She is currently an art director at Ogilvy S.L. Amsterdam.
In addition, she loves creating art work combining bold typography, bright colours and illustration. Her work has been exhibited in Barcelona Design Week, Torino Graphic Days, Why Graphic Design Festival Florence, England, Holland & Australia. 
contact: heyolgamust@gmail.com 
Exhibitions & Workshops
Brandweek Istanbul, Sparking the Brain Workshop - Leo Macias, 2019
Istanbul, Turkey
TBWA Wright Academy Workshop 2019
Istanbul, Turkey
Why Graphic Design Festival / 
Ladies, Wine & Design NSFW Exhibition, 2018
Florence, Italy
Torino Graphic Days Festival / 
Ladies, Wine & Design NSFW Exhibition, 2018
ILLO Studio, Torino, Italy
Equinox Exhibition, 2018
The Gallery Space, The Island, Bristol, U.K.
Barcelona Design Week, We Draw 'Beach Butts' Exhibition, 2018
Mob & Pau, Barcelona, Spain
Artist Diaries Exhibition, 2017
Kadıköy Youth & Art Center, Istanbul, Turkey
A4 Exhibition, 2017
Cumhuriyet Museum, Istanbul, Turkey
GMK 34. Graphic Products Exhibition, 2015
Karakoy Exhibition Hall, Istanbul, Turkey
GMK 33. Graphic Products Exhibition, 2014
Cumhuriyet Museum, Istanbul, Turkey
'The Scribble Project' Exhibition, 2014
City Library Gallery, Melbourne, Australia
'I Didn't Promise You Castles' Exhibition, 2014
Halka Sanat Gallery, Istanbul, Turkey
Marmara Uni. 6th International Student Triennial 
'Connecting The Dots' Exhibition, 2013
Pera Museum, Istanbul, Turkey
'Posca Fly Art' Exhibition, 2013
Milk Gallery, Istanbul, Turkey

Istanbul Design Biennial, 'Every Beauty Has a Flaw' Exhibition, 2012 
Mixer Gallery, Istanbul/Turkey
'Tales of a City' Workshop,
Royal Academy of Art (KABK), 2011
The Hague/Holland
Awards
Cannes Lions  
Bronze Lion - Outdoor 
Golden Drum Awards 
Golden Drum - Print 
Epica Awards 
Shortlist -
Fashion, Footwear & Personal Accessories (x3 parts)
Eurobest 
 
Shortlist - Print & Publishing (x3 parts)
The Loeries
Silver - Print
Crystal Apple Awards  
Grand Prix - Print
Crystal Apple - Print
Crystal Apple - Outdoor

Crystal Apple - Film
Silver - Outdoor
Bronze - Media
Felis Awards 
1 Felis - Print
1 Honours - Poster - Art Direction
1 Honours - Photography